Women's Holistic Wellness Retreat at Amara Guest farm Plettenberg Bay 8th-11th August 2019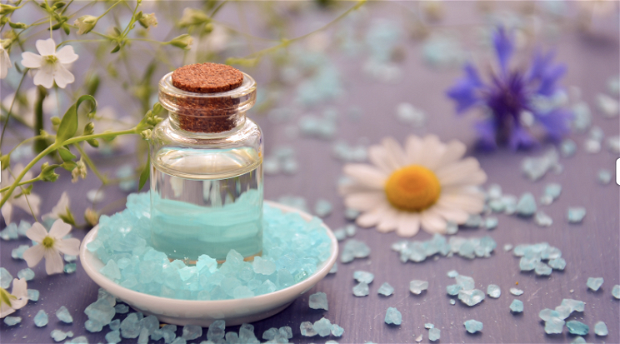 This year Women's Day long weekend presents the perfect opportunity to carve some time out for YourSelf and immerse yourself in a Holistic Wellness Retreat of Self-discovery, run for women, by women.
During this 4 day - 3 night Breakaway, you will explore various elements of holistic wellness in a peaceful country setting.
The Retreat will take place on Amara, a beautiful guest farm near Plettenberg Bay.
Surrounded by the vital elements of Nature, you will breathe fresh country air, shower under chemical-free mountain water, eat wholesome vegetarian food much of which is grown on the farm and lovingly prepared, sleep in comfy wooden chalets, warm up next to cozy indoor fires and languish in a wood-fired sauna.
The program sessions will aid in relaxing the body, recharging the mind and reconnecting with your spirit, so that you may return into your daily life feeling restored and revitalised within your whole being.

Each day will begin with a delicious smoothie bowl and will flow into a moving meditation class, known as Qigong. No previous experience is required as your teacher Maggie, will expertly guide you into the gentle flowing motions. Coupled with the breath this will generate your body's own energy flow (Qi) to release old and stuck patterns within the body and mind.
You will then take this peaceful state of mind into the Self-Discovery workshop sessions with experienced British Life-coach and Holistic therapist Ginny Johnstone. Over the course of the 4 days, you will gain valuable insight into your internal dialogue through following journal prompts and practicing radical honesty with YourSelf.
Ginny will share some powerful tips and techniques that can help you clarify your intentions on how to move forward and help you release outmoded ways of thinking that may be holding you back. 
She will also be sharing some incredible information on essential oils and how you can use these little plant-based helpers to enhance every aspect of your life. To add more power to your intentions, you will be making your very own essential oils roller bottle to take back with you into your daily life and recall your intentions anytime you wish, using the activating power of smell.
After a scrumptious lunch, the afternoons will be spent indulging the senses in a pampering session with a treatment of your choice:
Chakra Balancing massage by Maggie (60min) OR
Full body LomiLomi massage (75min) OR
Manicure and Pedicure Combo (80min)
Melt away tension in the warmth of a wood-fired sauna and learn to make your own face-mask using everyday natural ingredients.
After a wholesome nourishing dinner, the evening will wind down with a guided meditation and gentle breath work facilitated by your host, Irene
Another important aspect of holistic wellness is the social aspect. Humans are social beings by nature and being surrounded by like-minded people can feel very up-lifting and connective. Women especially tend to recharge best by sharing their experiences in communion with one another. 
During this Holistic Wellness Retreat you may share as much or as little as you wish with your fellow female participants and facilitators. 
Between program sessions (which are totally voluntary), there will be time to meander through the fynbos trails, write in your journals or simply to rest and absorb the tranquil surroundings.
Only eight spaces available.
Please contact Irene for bookings and further info.
Price: R4'200 Early Bird Special (until 22 July 2019), R4'800 thereafter
A deposit of R2'000 will secure your place. Bookings close 1 August 2019
Price includes:
3 nights accommodation (2 ladies sharing per chalet)
Wholesome vegetarian meals (sugar-free, dairy-free, gluten-free) with emphasis on farm-to-table
   (breakfast, lunch and dinner)
Unlimited home-grown herbal teas
Daily morning Qigong classes (3x 90min)
Self-Discovery workshops and life-coaching modules total of 8 hours in group setting 
One massage or treatment of choice (ranging from 60 - 80min)
Daily guided evening meditation (3x 30min)
Access to sauna, natural swimming pool and fynbos trails
Bio's
Irene Buhler - Your Host and Chef 
Irene together with her husband Elton, is the owner of Amara, a guest farm near Plettenberg Bay, South Africa. Irene studied Hotel school in Switzerland in early 2000s. She worked as an Air Hostess by air, as Guest Relations Officer by sea and managed various guest houses and a coffee shop on land. While working on a cruise ship in Mexico, she fell in love with her future husband and they proceeded to travel extensively. A few years later, a change in life circumstances sparked Irene to immerse herself into the field of holistic wellness in search for answers. This led to a qualification as a Natural Health Practitioner and Herbalist, as well as a dream for creating a simpler way of living more in harmony with the natural world. Amara is an expression of this dream; an organic life-style come guest farm and venue where she, together with her husband Elton and her daughter Sofia now receives guests from all over the world, and delights in blending her love for hospitality, holistic wellness and Nature in one beautiful location.
Ginny Johnstone - Your Self-Discovery Facilitator, Life-Coach and Holistic Therapist
Ginny is a life coach and holistic therapist (and a mother of five special souls). In her mid-twenties Ginny (back then a marketing manager working in fast-paced London ad agencies) began to suffer from burnout. Seeking a simpler, more meaningful and nature based lifestyle Ginny trained as a life coach at the UK Coaching Academy and soon after followed her dream to live in South Africa. Now 17yrs later, Ginny lives on a beautiful smallholding in The Crags just outside Plettenberg Bay, raising her five children with her husband of 14yrs.
Following the birth of her first twins, an innate passion for emotional healing, energy medicine and holistic therapies woke up in Ginny. She is now trained as a Reiki Master, NLP practitioner, LomiLomi massage therapist and teacher, and Heal Your Life Facilitator. Ginny's passion lies in helping others wake up to their stories, reclaim their power and live a life aligned with their heart and soul.
Maggie Brauteseth - Your Qigong teacher 
Maggie initially discovered Qigong whilst attending a  retreat at the Ixopo Buddhist Retreat Centre, in 2005. She developed a passionate interest in the energy systems of the body, and so she began her journey, studying energy healing modalities and Qi Gong. She gives regular Qi Gong classes, sharing the healing benefits that she believes the practice to embody. She also offers a Chakra balancing massage which helps to align the energy centers (chakras) by releasing any stuck energy and filling that space with pure calming life energy. Maggie's caring and gentle nature complement her offerings. Maggie lives on a permaculture-inspired small holding with her husband Dave and aspires to a life of simplicity and community.
Treatments available to choose from (one per person)
Chakra Balancing massage with Maggie
Massaging the back of the body 7 different oils are used, each one specific to a chakra.  The vibrational healing tools are the Oils of Transformation, chimes are also used which bring in the healing aspect of sound.  The Oils of Transformation contain natural nut oils and include the healing properties of herbs and flower extracts, crystals and sacred geometry.  When these oils are absorbed by the skin they work on a cellular level.  
LomiLomi massage 
Flowing full body massage using hands, elbows and knuckles. The physical benefits of this massage are the same as other types of massage in terms of relaxing muscles, promoting circulation and releasing blocked energy. The difference lies in the Hawaiian traditions woven into the massage, including the belief that "loving hands" help you release not only physical tension but also mental, emotional and spiritual blockages.
Manicure and Pedicure combo
Classic beautifying of your hands and feet, including painting of nails and hand- and foot massage. 
Schedule at a glance
This schedule may be changed if necessary subject to weather, participants energy levels and other factors; it is a basic guideline.
Thursday 8 August
14h00              Arrival and settling into accommodation
15h30 - 18h00 Self-discovery workshop with Ginny session 1: 
                        Welcome circle, setting of intentions and receiving of journal prompts
18h30 - 19h30 Dinner
20h00              Evening mediation with Irene

Friday 9 August
 8h00              Breakfast
 9h00 - 10h30 Qigong with Maggie
11h00 - 13h00 Self-discovery workshop with Ginny session 2:
                         Essential Oils talk and intention roller make 'n take
13h00 - 14h00 Lunch
14h00 - 18h00 Massage time, Sauna & Free time
18h30 - 19h30 Dinner
20h00               Evening meditation with Irene

Saturday 10 August
8h00              Breakfast
9h00 - 10h30 Qigong with Maggie
11h00 - 13h00 Self-discovery workshop with Ginny session 3: 
                        Emotional Healing
13h00 - 14h00 Lunch
14h00 - 18h00 Massage time, Sauna & Free time
18h30 - 19h30 Dinner
20h00              Evening meditation with Irene

Sunday 11 August
  8h00             Breakfast
  9h00 - 10h30 Qigong with Maggie
10h30 - 12h30 Self-discovery workshop with Ginny session 4:
                       Closing circle and Journal reflections
12h30 - 13h00 Free time
13h00 - 14h00 Lunch
14h00              Goodbye